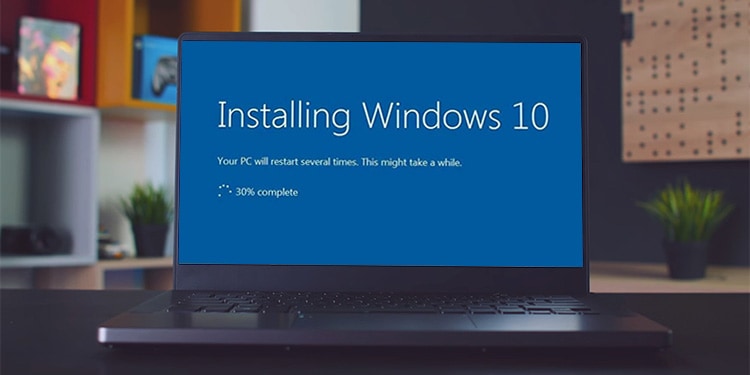 Welcome to our comprehensive guide on performing a flawless clean installation of Windows 10. When it comes to optimizing your computer's performance and ensuring a smooth operating system experience, a clean installation is often the best solution. In this guide, we will walk you through the step-by-step process of performing a clean installation of Windows 10, complete with detailed instructions and expert tips.
Table of Contents
Introduction
Preparing for the Clean Installation
Creating a Bootable USB Drive
Initiating the Installation Process
Customizing Installation Settings
Activating Windows 10
Essential Driver and Software Installation
Restoring Your Data
Ensuring System Security
Expert Troubleshooting Tips
1. Introduction
A clean installation of Windows 10 is a powerful way to rejuvenate your computer's performance and resolve any lingering issues. Unlike an upgrade, which retains existing files and settings, a clean installation starts with a blank slate, eliminating potential conflicts and errors. Our step-by-step guide will help you navigate this process with confidence.
2. Preparing for the Clean Installation
Before diving into the installation process, it's crucial to back up all your important files and data. Store them on an external drive, cloud storage, or another computer to prevent any data loss during the installation.
3. Creating a Bootable USB Drive
To begin the clean installation, you'll need a bootable USB drive containing the Windows 10 installation files. Follow these steps:
Download the official Windows 10 Media Creation Tool from the Microsoft website.
Insert a USB drive with at least 8GB of storage.
Run the Media Creation Tool and choose the option to create installation media.
Select your language, edition, and architecture preferences.
Choose the "USB flash drive" option and follow the prompts to create the bootable USB drive.
4. Initiating the Installation Process
With the bootable USB drive ready, it's time to initiate the installation process:
Insert the bootable USB drive into the computer.
Restart the computer and enter the BIOS settings.
Set the USB drive as the primary boot device.
Save the changes and restart the computer.
5. Customizing Installation Settings
During the installation process, you'll be prompted to customize various settings:
Language and Region: Choose your preferred language and region settings.
Product Key: Enter the product key if required or skip this step to activate later.
Installation Type: Select "Custom" to perform a clean installation.
Partition Selection: Choose where to install Windows. Delete existing partitions for a truly clean installation.
6. Activating Windows 10
After the installation, you'll need to activate Windows 10. Follow these steps:
Go to Settings > Update & Security > Activation.
Click on "Change product key" and enter the product key.
Windows will verify the key and activate your copy.
7. Essential Driver and Software Installation
To ensure optimal performance, it's essential to install the latest drivers and software:
Graphics Drivers: Visit the manufacturer's website to download and install the latest graphics drivers.
Device Drivers: Use the Device Manager to update drivers for components like network adapters, sound cards, and more.
Windows Updates: Check for and install any available Windows updates.
Antivirus and Security Software: Install a reliable antivirus program to safeguard your system.
8. Restoring Your Data
Once Windows 10 and essential software are installed, you can restore your backed-up data:
Connect your external storage or access your cloud storage.
Copy your files back to their respective locations on the computer.
9. Ensuring System Security
Maintaining system security is paramount. Follow these steps:
Windows Security: Enable Windows Security features, including Firewall and Real-time Protection.
Regular Updates: Keep Windows and all installed software up to date.
Safe Browsing: Use secure browsing practices and avoid suspicious websites.
10. Expert Troubleshooting Tips
Encountering issues? Here are some expert tips to troubleshoot common problems:
Driver Conflicts: If you experience crashes, update or roll back recently installed drivers.
Compatibility Mode: Right-click on problematic software, go to Properties, and try running it in compatibility mode.
System Restore: If all else fails, use System Restore to revert to a previous state.
In conclusion, a clean installation of Windows 10 can greatly enhance your computer's performance and stability. By following our comprehensive guide, you'll be equipped with the knowledge and steps needed to successfully perform a clean installation and optimize your computing experience. Remember to back up your data, follow each step carefully, and enjoy the benefits of a fresh Windows 10 installation.